The hottest trend in cosmetic enhancement procedures is lip fillers. What woman wouldn't want thick luscious lips? Full lips are highly attractive and one of the latest beauty trends. Learn the truth to the myths of Lip fillers.
 Who should get Lip Fillers?
Do you have a thin upper lip and want to learn more about lip augmentation for a fuller appearance, or do you want to make your mouth look better and eliminate the vertical lines? You can achieve more youthful full lips with a non-surgical lip augmentation.
Lip fillers will add volume to your lip, making them look fuller. However, you can have a false idea about the procedure. Although some women look lovely with lip filler, it is not a "one-size-fits-all" situation. The "Kylie" look is not even a close second to the most sought-after outcomes, which may come as a shock.
Thousands of patients do, however, have lips that have imperceptible lip augmentation. Even if Kylie and Angelina Jolie have an appearance that appeals to women, not everyone's face is a good match for it. Everyone has different objectives rather than trying to imitate the looks of well-known women. Most people who visit Beauty from Ashes Aesthetics want to mildly increase their lips' fullness. To achieve your goals, our staff will work together with you.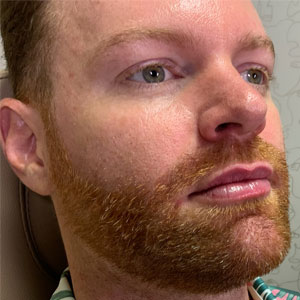 Why do women love fuller lips
(and some men too)?
Enhancing their upper lip is one of the most popular reasons for women and some men to have lip augmentation. Many people have a larger bottom lip but a small top lip. We aim to create a natural appearance by adding just the right amount of fullness to balance both lips. Many of our clients have told us that they commonly get compliments from others following their treatment. Most have no idea they had a procedure, they nevertheless received these compliments.
You might not be aware that lip fillers can smooth out wrinkles and lines around your mouth. If you smoked, you might have developed smoker's lines, and self-care is a fantastic way to reduce these lines. In addition, many people choose lip augmentation to resolve unevenness and restore volume to thin, aging lips.
If having large, kissable lips is at the top of your list of priorities, lip fillers are a safe way to enhance your pout. Regrettably, there are a lot of misconceptions out there concerning these secure and reliable cosmetic procedures.
What are the top lip fillers procedures in Med Spas?
 Injectables or Dermal Fillers: The most common lip filler is injected directly into the lips using a syringe; this is usually done as a series of injections over several weeks. Some practitioners also use ultrasound energy to help create more natural-looking results.
Laser Treatment: Laser treatment is another option for lip filler. It uses gentle heat and light to break down the collagen in the skin, which then can be replaced with filler material. The treatment may be less invasive than other treatments, but it is also more costly.

Myths about Lip Fillers in Tampa
 At Beauty from Ashes Aesthetics, our professionals want to ensure you are informed so you have the information you need to make a well-informed decision regarding improving your appearance.
Myth 1: Getting lip fillers hurts a lot.
Truth: On the contrary, some people report no pain, while others say they have minor discomfort.
Our experts advise numbing cream or applying ice to your lips before injections for most dermal filler types because it can make you feel more at ease. After getting injections, most people experience some slight stinging and soreness, although these feelings often pass rapidly. Additionally, using an ice pack after your treatment might help relieve any pain you might feel. We will discuss options for your treatment.
Myth 2: Lip Fillers will cause your lips to sag.
FACT: Untrue. Hyaluronic acid, which makes up the majority of lip fillers in Tampa, encourages your body to produce collagen naturally. In turn, collagen will help keep your lips from drooping long after your treatment has worn off.
Depending on the product, the chemicals in lip fillers start to degrade after 6 to 24 months. However, the still present particles will reinforce your lips and thicken the outer layer, keeping them plump long after your treatment is completed.
Myth 3: Fillers for your lips will give you duck lips
FACT: When used correctly, lip fillers improve the volume and contour of your lips in a subtle, natural way.
Usually, the injector, not the filler, is to blame for giving someone duck lips. Do your homework and only have a licensed aesthetician perform lip injections. Your lips will still appear like your lips, just better, when done by the right professionals!
Myth 4: Only permanent fillers should be chosen.
Fact: No, Unlike permanent fillers, your face and lips will continue to change following your injection.
The dimensions of the face vary as bones and soft tissues age. Permanent fillers may initially seem fantastic, but they may give your look an odd or plastic appearance over time. Some lip fillers in Tampa have a one-year lifespan and let you modify your treatment to keep a natural appearance as you age.
Myth 5: Anyone can use lip fillers.
Fact: Your lips should only be treated by a highly trained injector using FDA-approved fillers.
Many spooky tales regarding lip fillers in Tampa are about patients getting treatments from inexperienced injectors. Your results from lip fillers depend on sound technique. Ask about training and experience when scheduling your consultation.
Beauty From Ashes Aesthetics is the Top t Med Spa for Lip Fillers in the Tampa area.
Are you seeking a non-surgical way to correct an uneven appearance or enhance your distinct cupid's bow? Our vast range of augmentation options can fulfill any desired look. Make time to discuss your lip augmentation options with one of our qualified aestheticians at our Brandon Med Spa – Beauty from Ashes Aesthetics.
Our Brandon Med Spa team uses minimally invasive skincare treatment, and our specialists can assist you in choosing the best course of action to get the desired results. In addition, our staff at Beauty from Ashes Aesthetics will address any concerns or questions you may have. Nothing gives us greater pleasure than seeing our customers achieve their dream look.
Contact us today to schedule your lip fillers in Tampa appointment!