Unlock Your Youthful Beauty with Botox in Brandon, Florida
Welcome to Beauty from Ashes Aesthetics, your premier destination for Botox treatments in the Tampa and Brandon area. We specialize in helping you achieve a more youthful and confident appearance through the transformative power of Botox. Let's explore the world of Botox and how it can benefit you.
What Is Botox?
Botox is a non-surgical, FDA-approved injectable cosmetic treatment designed to relax facial wrinkles. Over time, wrinkles naturally appear due to factors such as aging, sun exposure, and lifestyle choices. At Beauty from Ashes Aesthetics, we believe that aging gracefully is an art, and Botox can be a valuable tool in your skincare arsenal.
Unlike its early reputation for a "frozen" look, modern Botox treatments are artfully administered to provide natural and stunning results. Our skilled injector, Jorden, specializes in tailoring Botox treatments to your specific needs and desired outcomes. During a personalized consultation, she will put you at ease and create a customized plan to help you look your best.
What Can Botox Treat?
While Botox is most associated with reducing facial fine lines and wrinkles, its
applications go beyond cosmetic enhancements. Botox is also used for various off-label and medical conditions. Our expertise extends to relaxing facial muscles to reduce moderate to severe wrinkles and prevent new fine lines and wrinkles from forming.
When to Start Botox?
You may wonder when the right time is to begin Botox treatments. In general, the ideal age range is from the mid-20s to mid-30s, depending on factors such as your skin type, sun exposure, lifestyle, and daily skincare routine. A simple rule of thumb: if wrinkles persist after you smile or frown and then relax, it's time to consider Botox. Living in sunny Florida, sunscreen is your best friend in preventing wrinkles, and we can guide you in choosing the right skincare routine to maintain your youthful glow.
Remember, skincare isn't just about the treatments we provide in our chair; it's also about what you do at home. Your daily skincare regime and consistent use of sunscreen contribute significantly to the condition of your skin. We are passionate about helping you look your best always and can work with you to develop a skincare regimen tailored to your needs.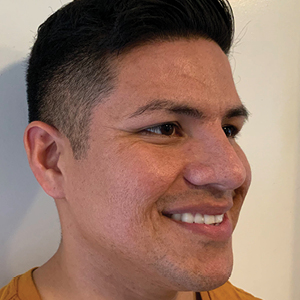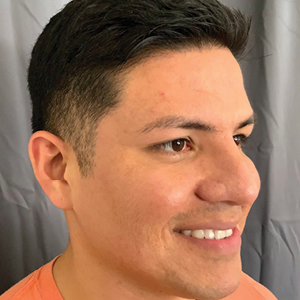 Frequently Asked Questions about Botox
Q1: Is Botox safe?
Absolutely. Botox is FDA-approved and has been a trusted cosmetic treatment since 2002. When administered by a skilled professional like Jorden, Botox is both safe and effective.
Q2: Does Botox hurt?
Most clients experience only minimal discomfort during the injection process, which typically lasts only a few minutes. We can apply a topical anesthetic to ensure your comfort during the treatment.
Q3: How long do Botox results last?
Results can vary, but most clients enjoy the benefits of their Botox treatment for three to six months. We can discuss maintenance and follow-up treatments during your consultation.
Q4: Are there any side effects?
While rare, some clients may experience minor side effects such as temporary bruising or swelling at the injection site. These effects typically subside within a few days.
Q5: Can men get Botox too?
Absolutely! Botox is not limited to any gender, and many men benefit from its rejuvenating effects.
Q6: Is Botox suitable for the Florida climate, especially in Brandon?
Absolutely. Botox is an excellent choice for individuals living in Brandon, Florida, where the sun's rays can be intense year-round. In fact, Botox can help combat the effects of sun exposure and prevent the formation of wrinkles caused by UV damage. Our experienced team at Beauty from Ashes Aesthetics understands the unique skincare needs of those living in sunny Florida, and we can recommend personalized skincare routines to complement your Botox treatments. With the right care, you can enjoy the benefits of Botox and maintain a youthful appearance, even in the Florida climate.
Join us at Beauty from Ashes Aesthetics in Brandon, Florida, and let us help you rediscover your youthful radiance with Botox. Schedule your consultation today and take the first step towards a more confident you.